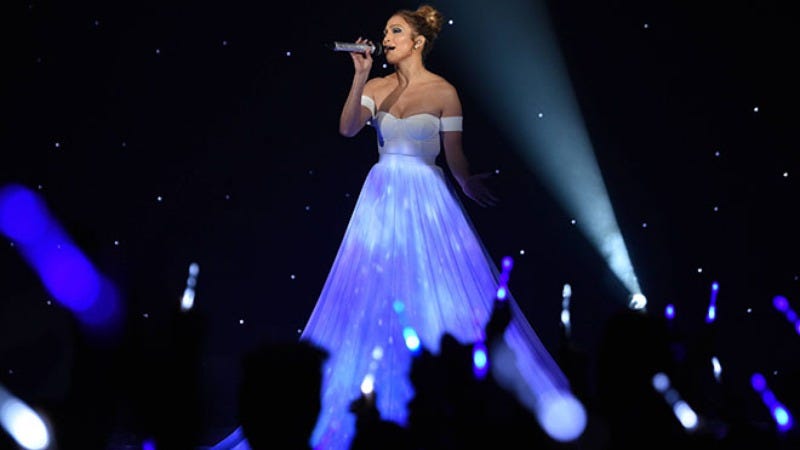 Last week, Selena Quintanilla's official Facebook page announced that the "Queen of Tejano music," who was murdered at a motel in Corpus Christi, Texas in 1995, will be resurrected in the form of a voice synthesizer, or vocaloid, that will release new "Selena" music and videos. And now Jennifer Lopez is planning to pay flesh-and-blood tribute to Selena, in the form of a live performance at the Billboard Latin Music Awards.
Telemundo announced the tribute on Al Rojo Vivo, where Lopez said: "It's an honor, a great honor to be able to, 20 years after her death, to do a tribute for Selena." Lopez portrayed the musical icon in the 1997 biopic Selena, which followed her entire career—from her rise to fame to her death when she was just 23 years old. The role brought Lopez new levels of fame, and Selena has remained a powerful influence on the superstar. "There is never going to be another Selena," Lopez said in an interview with Billboard last month. "It's a special thing that Selena had. That's why we're still talking about her 20 years later."
J.Lo will honor the legendary Tejano singer during Telemundo's live broadcast of The Billboard Latin Music Awards on April 30.