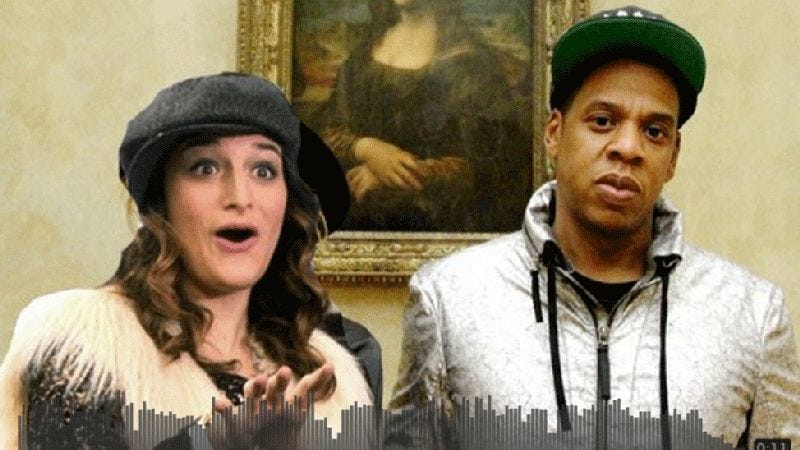 The internet, like God, only helps those who help themselves. Composer and host of the Song Exploder podcast Hrishikesh Hirway learned this lesson all too well, when he asked that somebody on Twitter to kindly edit a loop of Jay Z's line "bring me back some money please" (from The Blueprint 3's "On To The Next One,") but with Parks And Recreation darling Mona-Lisa Saperstein whining "money, please" in place of Jay Z's voice at the end:
After suffering through a deafening silence that lasted entire minutes, Hirway pulled himself up by his bootstraps and made his own loop, posting it to Soundcloud:
Okay, he mostly likely had already made the loop before tweeting a rhetorical question to himself—but that's not the point. The point is that Jay Z is rapping "Somebody bring me back some," followed by Jenny Slate's Saperstein whining, "Money, please!" Like the Declaration Of Independence, we have no choice but to hold the truths of this loop as self-evident.