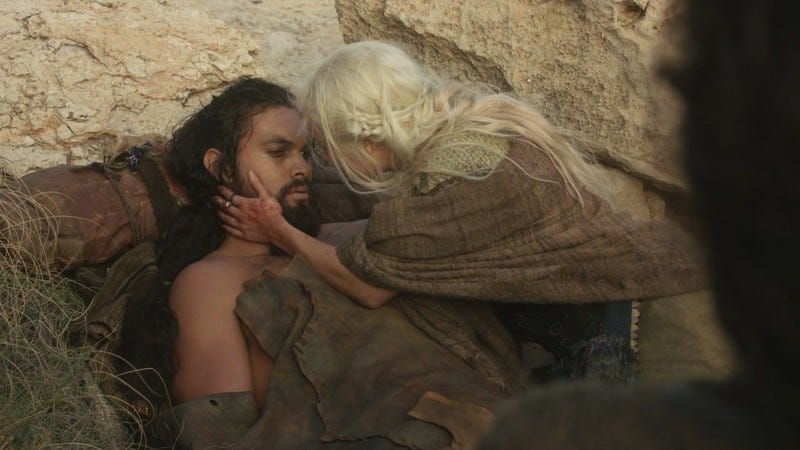 With Antoine Fuqua's Magnificent Seven remake hiring actors left and right, it was bound to let one slip out of its grip sooner or later. According to Deadline, Jason Momoa has turned out to be just such a slippery actor, as he has now dropped out of the movie. Fittingly, though, his departure is most likely because of a scheduling conflict with his work as Aquaman in WB's upcoming Justice League movies. See, because fish are slippery, and Aquaman is a fish-based hero, so it makes sense that he'd slip out. Right?
Anyway, Momoa was set to play a henchman for Peter Sarsgaard's villain, meaning that he has now been left undefended. Go, Magnificent Seven! Now's your chance! Save the town before Fuqua hires another scary-looking tough guy to take Momoa's place!
As a side note, this is the second time someone has had to drop out of a remake so they could spend more time on Warner Bros.' Justice League stuff: Back in October, Gal Gadot passed on Ben-Hur because it conflicted with "all that playing Wonder Woman entails." WB better keep an eye on Ben Affleck before he tries to star in a remake of The Great Escape or something.