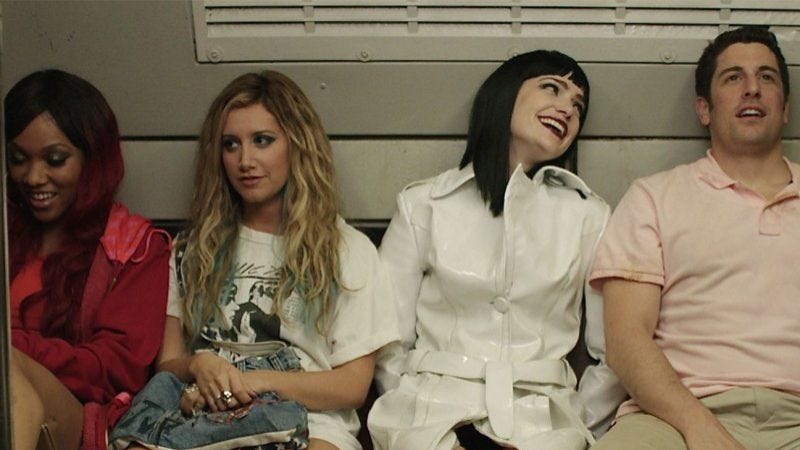 For everyone who's ever shipped Larry from Orange Is The New Black with Phineas And Ferb's Candace, two things:
Firstly, gross.
Secondly, your disgusting fan-fic prayers may have actually been answered as Jason Biggs and Ashley Tisdale are set to star in the comedy Drive, She Said.
The film just wrapped production and was written and directed by the husband/wife team of Joe Syracuse and Lisa Addario. Drive, She Said is an "into-the-night" film where an expectant father (Biggs) chauffeurs prostitutes around Los Angeles. Tisdale, from High School Musical/voice of many a cartoon character, plays one of the prostitutes. It's assumed that Biggs will be flustered and flummoxed by the various misadventures and inappropriate positions he finds himself in, and yet through it all his journey will be one of self-discovery and not just driving hookers all over Los Angeles.
The twist is that Drive, She Said is based on Syracuse and Addario's real experiences, with the former actually escorting escorts while the latter was pregnant. So remember to be nice to your prostitutes and their drivers, as you never know if they're writing a script about you and/or will one day testify against you. Just be nice to people.