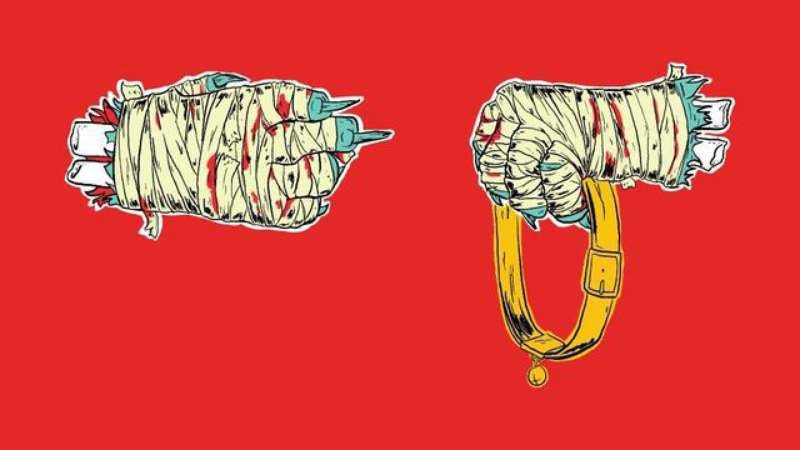 Run The Jewels' cat-sound based remix project Meow The Jewels has moved one step closer in its transformation from, "Ha ha, what a silly joke," to, "Well, hey, at least it's for charity," to "Actual, listenable music." Last night, the rap duo revealed the first track from the feline-sampling album—which recreates last year's critically acclaimed Run The Jewels 2 by replacing all the music with sounds coaxed and manipulated out of cats—on their Beats 1 radio show.
"Meowrly" is a remix of "Early," the seventh track from the album, and it is, as promised, a song in which most of the backing music was replaced by cat sounds. And, in a pleasant development that may or may not come as a surprise, depending on your default feelings on cat-based music, the song actually holds up pretty well. The verses are still there, as strong as ever, and trading out the original's synths and Pac-Man noises with various meows, growls, and screeches can't detract from the talent on display.

Anyway, you can check it out for yourself, since the song made its way to SoundCloud shortly after it was released. There's no word yet on when the full album will be released, but given that this is a story that combines crowdfunding, cats, and hip-hop indie darlings, you'll know it's happened when the internet finally explodes.