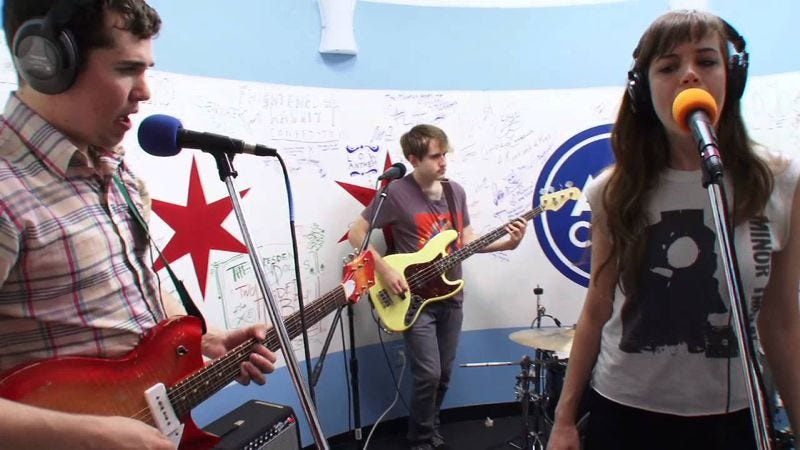 A collection of indie-rock stalwarts and new kids on the block are donating their tunes to a good cause. Surfer Blood guitarist Thomas Fekete was diagnosed with a rare form of cancer earlier this year, and, according to Rolling Stone, artists such as Yo La Tengo, Lou Barlow, and The Drums have donated never-before-heard songs, live cuts, and demos as a benefit for his treatment. Each song has been pressed onto "hi-fi stereo lathe-cute vinyl, with only one copy available for each song." The singular pressings are now up for auction on eBay, including a live version of "Motor Away" from Dayton, Ohio's own Guided By Voices.
For those on a budget that still want to do their good deed for the day, the 13 tracks can also be downloaded digitally via Fetkete's GoFundMe page for a small donation of $10. Also available via the auction are autographed items from Sleigh Bells, Yoko Ono, Flaming Lips, and Interpol.
Surfer Blood—whose original name was Jabroni Sandwich—performed as part of The A.V. Club's Undercover series, turning in the cover of The Pixies' "Gigantic" seen below.