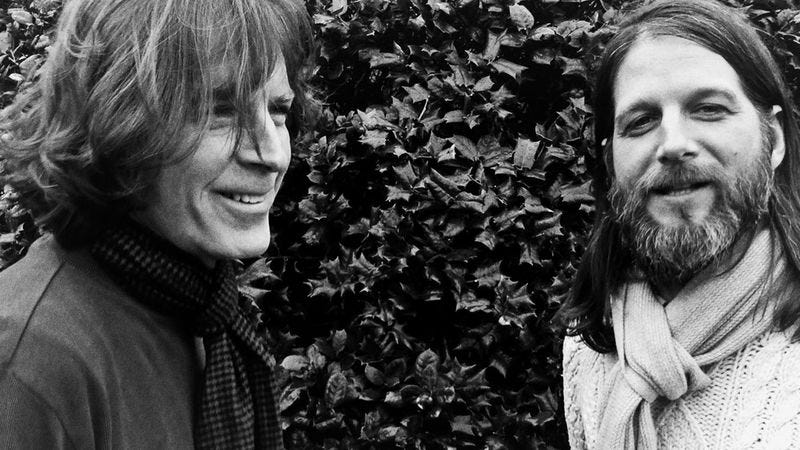 Jody Stephens, original drummer and sole surviving member of power-pop architects Big Star, is starting a new band called Those Pretty Wrongs. You can listen to the lead single, "Lucky Guy," on SoundCloud right now.
Those Pretty Wrongs is a duo comprised of Stephens and Luther Russell of The Freewheelers; Pitchfork reports that the project started when Stephens was asked to perform Big Star songs to support screenings of the documentary Big Star: Nothing Can Hurt Me. Stephens recruited Russell to play guitar, as he himself filled in on vocals; the two began writing music together, and Those Pretty Wrongs—named after a Shakespeare sonnet—was formed.
Stephens currently works at Ardent Studios in Memphis—where Stephens, Alex Chilton, Andy Hummel, and Chris Bell recorded three of the four Big Star albums—and was able to get a sweet deal on recording time for the duo. The lead single, recorded using the late Bell's guitars, harkens back to the lilting, sweet harmonies and arpeggiated guitar style of Stephens' former band and wouldn't sound out of place on AM radio in 1973.
The single "Lucky Guy" b/w "Fool Of Myself" will be released June 2 via Burger Records.