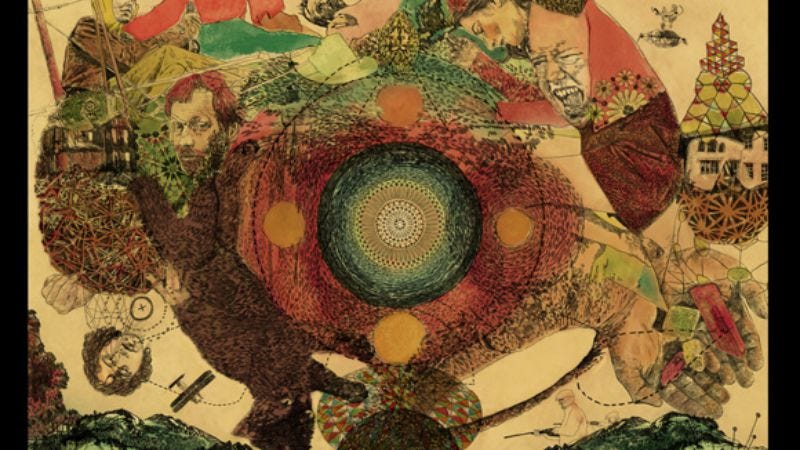 One of the most anticipated albums of the spring is undoubtedly Fleet Foxes' sophomore release, Helplessness Blues, which is due out May 3 from Sub Pop. The band offered another sneak preview on BBC's Radio One last night, and One Thirty BPM captured the audio. The hymn-like "Battery Kinzie" sounds, well, exactly like how you'd expect a song from the new Fleet Foxes album to sound like.
Fleet Foxes - Battery Kinzie by One Thirty BPM
If the dulcet sounds of "Battery Kinzie" just isn't enough Fleet Foxes for you, the band is auctioning off a test vinyl pressing of Helplessness Blues on eBay, with proceeds going to the Japan Earthquake And Tsunami Relief Fund. Current bid: $985, and there's still more than six days left.