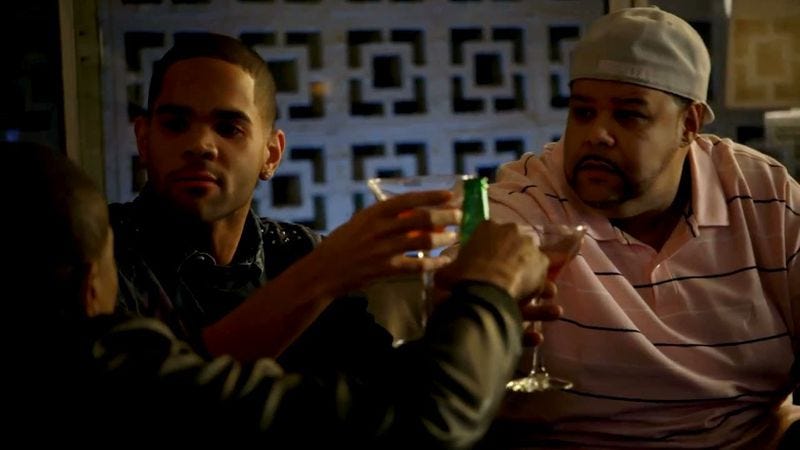 Having sufficiently explored the comic foibles of existence in all its many shades of white, HBO is moving on to new territory with Bros, a comedy about how black people can have hilariously crappy relationships too. Red Tails director Anthony Hemingway and Dear White People producer Lena Waithe are developing the series by Hand Of God's Benjamin Cory Jones, who loosely based it on his own experiences as a gay black man with straight brothers. Originally titled Bros Before Hos, which the creators of Entourage are still kicking themselves over, the show already has a trailer and a full, 11-minute pilot presentation. If you need additional enticement to watch, it also contains a scene where the brothers watch The Simpsons.
Bros Before Hos - Pilot Presentation from Anthony Hemingway on Vimeo.
But rather than spending every episode watching them watch The Simpsons, a format that is still available for FXX to develop, Jones says Bros will be one of the rare TV stories that will "deal with the interior lives of black men. We're either thugs or athletes, but there's so much more to who we are that falls in between that spectrum." It's a natural fit for HBO, then, where most of its TV stories have primarily used black men as either thugs or athletes, plus Lafayette on True Blood. Sometimes they're also cops. Keith on Six Feet Under was a cop and he was gay. But HBO can't put everything on Keith; he can't even talk about his feelings!

Anyway, while HBO has already changed the title, it remains to be seen whether Bros will still come before Girls.