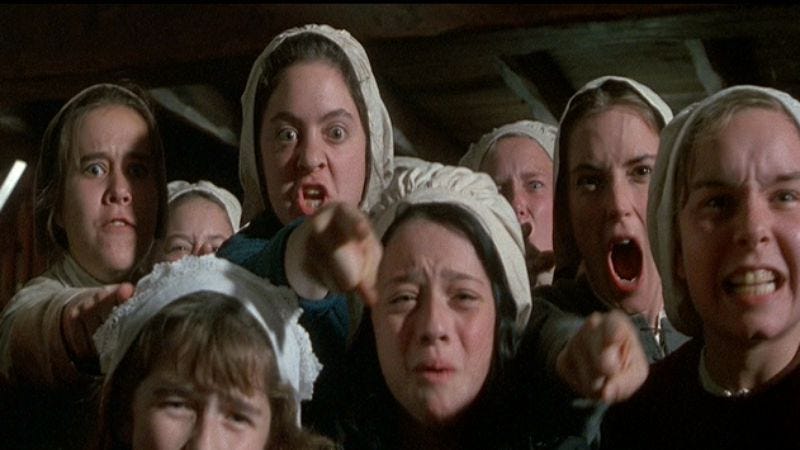 Orange Is The New Black and Weeds creator Jenji Kohan's witch drama has been simmering for a while now, but things seem to be heating up finally. Deadline reports that Kohan has an official green light for a New World pilot, with Gus Van Sant attached to direct.
HBO is describing New World as "a provocative period drama that explores the circumstances around one of the most compelling chapters in American history where intolerance and repression set neighbor against neighbor and led a town to mass hysteria." Despite the vague synopsis, earlier news confirms that Kohan's New World will be set during the Salem witch trials, when 19 people were executed for the crime of witchcraft.
Meanwhile, Salem has become a gentler place. Self-identifying witches prefer to be called Wiccans, thanks; they'll gladly read your fortune, take your picture in front of the Elizabeth Montgomery statue, and summon convenient hourly parking during the busy Halloween tourist season. Of course, as the recent spate of blizzards has given way to neighborhood fistfights over parking spots and mobs protesting public transit delays, we are reminded that the darker impulses of repression and hysteria can still rear their ugly heads.
A Boston-area shoot is planned for the spring, and a cast is currently being assembled while production waits for eight-foot snow drifts to magically disappear.