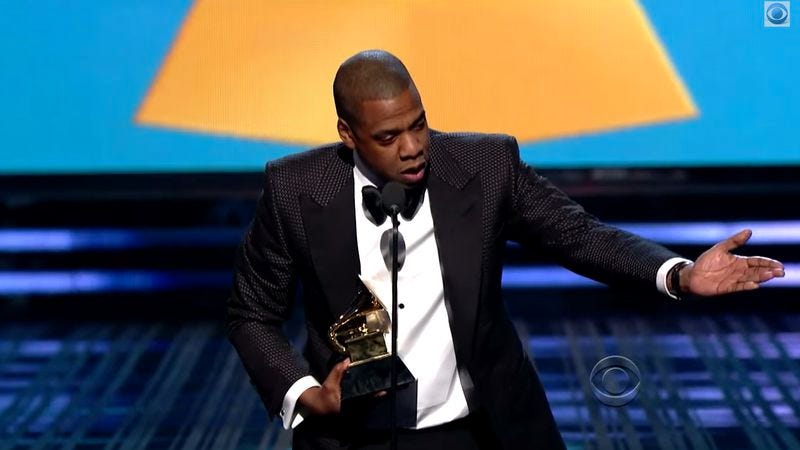 All the old white dudes are finally coming around to the ubiquity of sampling, as The Recording Academy has announced a few changes to the rules surrounding the Grammy Awards process. The most noteworthy is that songs with samples and/or interpolation will now be allowed in all songwriting categories, including Song Of The Year. This opens the door for numerous hip-hop artists, whose sample-soaked tunes were previously limited to only the Best Rap Song category. The closest a remotely hip-hop song has come to winning Song Of The Year was Beyoncé's 2010 win for "Single Ladies." But on February 8, 2015, The Recording Academy could potentially dole out its first Song Of The Year to a rap artist.
"This year's changes to our Awards process are thoughtful, inclusive, and reflective of the current musical landscape, and we look forward to implementing them for the upcoming 57th Annual Grammy Awards," said President/CEO of The Recording Academy Neil Portnow.
Other changes to the rules include a new category for Best American Roots Performance, some categorical restructuring concerning the Gospel/Contemporary Christian Music Field, and a handful of category name changes—most notably dropping the "a" from Electronica to make Best Dance/Electronic Album, because really, who's said the word "electronica" sincerely in the past five years? With these changes, there will now be some 83 categories at next year's ceremony.