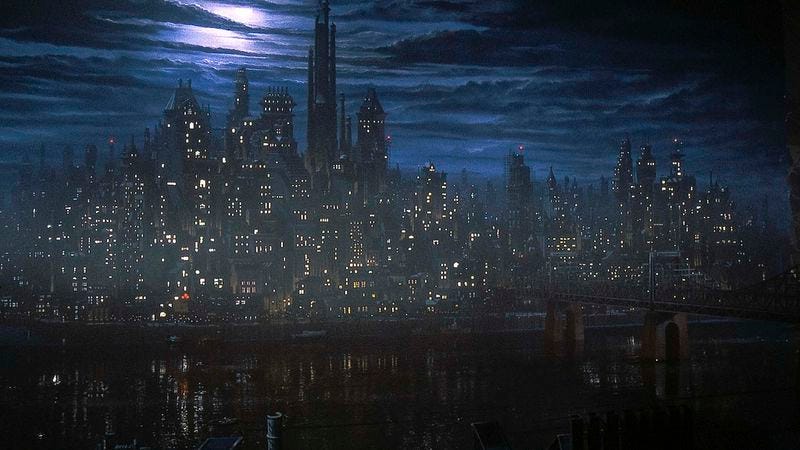 No sooner was it announced that Ben McKenzie had been cast as the young Jim Gordon—and we sat staring pensively at the ocean for two days—then word came down that Fox's Gotham has begun filling some other recognizable roles in its Batman prequel. Roles that, again, are not Batman, who we already know will spend the entire series on a non-caped crusade for manhood, a sullen guardian, a watchful projector of teenage emotions, etc. But this new round of Batman-adjacent roles includes important characters like The Penguin and Alfred Pennyworth, all conspiring to give young Bruce Wayne a hard time when he really doesn't need it. Let's meet them.
The Penguin, a.k.a. Oswald Cobblepot, will be played by Robin Lord Taylor, an actor likely best known for his recent appearance on The Walking Dead, as one of two young, naïve survivors who meet Rick and Carol. Perhaps more to the point of his Gotham role, Taylor played "Punk Kid" in Step Up 3-D, which is definitely what the young Cobblepot is.
More specifically, the network describes him as having "the brains of a chess grandmaster and the morals of a jackal" (jackals boasting the most ambivalence toward Judeo-Christian ethics in all the animal kingdom). What he doesn't have, at least as of yet, is the squat, rotund body or bird obsession traditionally associated with the Penguin, and there's no indication yet that he'll be dressed formally or wield umbrellas as weapons. For now he's just "a low-level psychopath" working for the invented character of "gangster Fish Mooney"—though he does have "an exquisitely polite demeanor," which we suppose could be code for "always carries an umbrella."
Alfred Pennyworth will be played by Sean Pertwee, son of Doctor Who's Jon Pertwee, a British actor seen in films like Event Horizon and Equilibrium, and on TV shows such as Luther and Elementary. His Alfred will follow the occasionally suggested comics storyline of the character having a military past, playing him as a "tough-as-nails ex-marine from East London" who is very protective of Bruce Wayne and probably always all up in his face.
Being Human's Erin Richards will play Barbara Kean, a doctor and fiancée of Jim Gordon's who sometimes struggles to cope with her husband's selfish need to not let Gotham City be overrun by sadistic masked supervillains. Readers of Batman: Year One and other early timeline comics already know that [spoiler alert] marriages are complicated.
And finally, Burn Notice's Zabryna Guevara will play Captain Essen, Gordon's commanding officer who "balances the two worlds of police and politics with a Machiavellian skill that's as much corporate litigator as cop." Batman fans will also note that—if Gotham plans to follow some of those Year One storylines—she will also prove to be as much seductress as corporate litigator, if that's not already redundant.