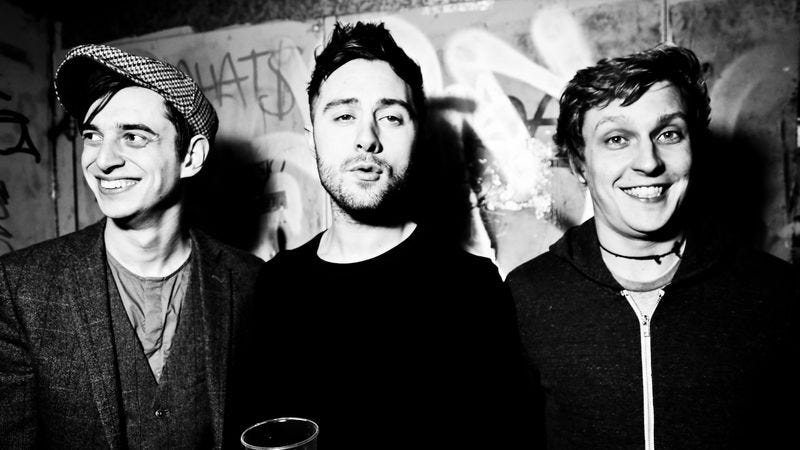 England's Good Friend may call Newcastle home, but that glosses over the fact that its members hailed from Belfast and Ireland before moving together to give the band thing a shot. For the band's debut on Red Scare Industries, Ride The Storm, Good Friend offers up the kind of punk songs that are bred from working dead-end jobs and the lingering feeling of going nowhere. Today, The A.V. Club is premiering the band's video for "Rock Bottom Revival," which addresses hitting bottom—or inching ever closer toward it—and finding faith in unexpected places. Of the song and video, bassist-vocalist Adam Carroll had this to say:
"Rock Bottom Revival" was shot on a cold winters day in Newcastle by Chris Searle (The Searle). He's become a real part of Good Friend's mad family. From the moment it was written we knew that "Rock Bottom Revival" would open the album. Recording the feedback was the most fun I've ever had in a studio. The walls and floors were vibrating underneath my feet.
Ride The Storm is available now through Red Scare Industries.