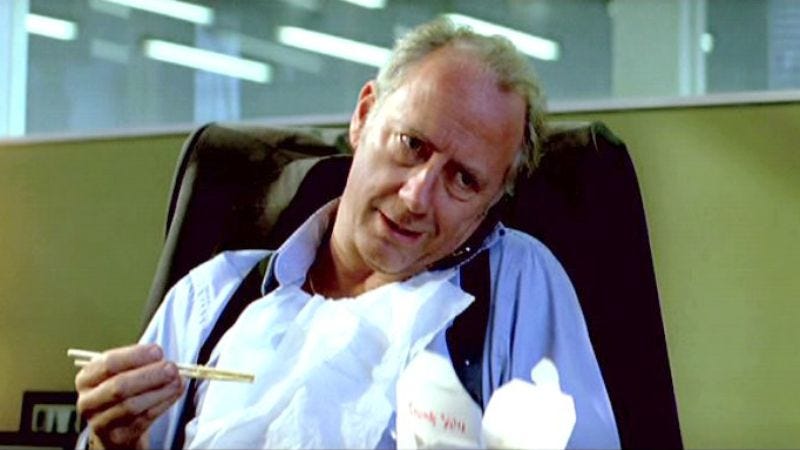 Xander Berkeley doesn't want to only be the creepy bad guy. After all, it was barely more than a year ago when Berkeley told The A.V. Club, "I've got two little girls, and I want them to think that Daddy was something other than a shit-heel at the end of the day." But he obviously isn't too concerned about it, because TV Line reports the actor has just been cast as the latest villain to join the roster of AMC's The Walking Dead.
(Potential spoilers follow, depending on how closely the show chooses to follow the storyline from the comics—something it's already deviated significantly from, but still keeps pulling story out of, like intestines from a screaming victim.)
Berkeley was announced some time ago, but now it's confirmed the actor is set to play underhanded weasel Gregory, who in the comics leads the Hilltop Colony, a place where bad things happen, which definitely sets it apart from other locations on the series. We already know Jeffrey Dean Morgan is set to join the cast as powerful warlord Negan, and Gregory makes for a weaselly counterpoint, an arrogant prick who thinks he's God's gift to humanity but also has a tendency to crack under pressure. (Perhaps that last quality should earn him the award of "Honorary Alexandrian.") No word on when he'll first appear, but it will likely be soon into the back half of this season, if Gregory manages to be as big a problem for Rick and his team as he is in the comics. Suffice it to say, we won't be too broken up if he meets a fate similar to the one Berkeley got as the dad in Terminator 2.