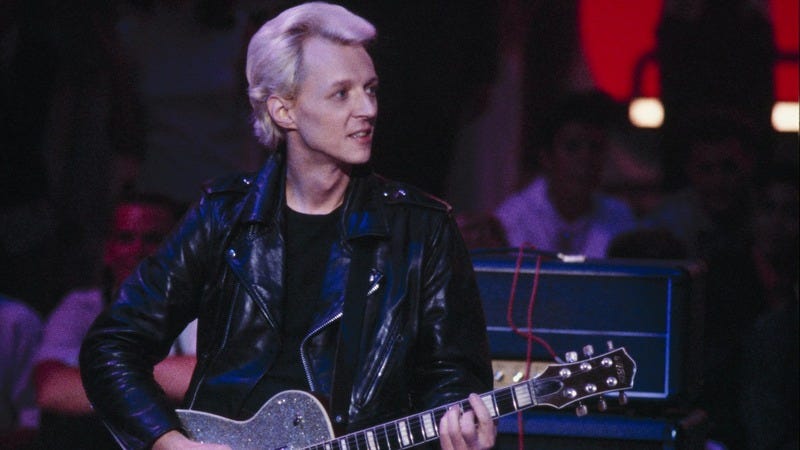 None of us are immortal, not even baby-faced, wide-stanced, perpetually grinning rockabilly heartthrobs. Thus, it is our sad duty to report that longtime X guitarist Billy Zoom has been diagnosed with bladder cancer, and is currently undergoing chemotherapy treatment at Cedars-Sinai Medical Center in Los Angeles. Zoom's bandmates Exene Cervenka, John Doe, and DJ Bonebrake, along with his manager Mike Rouse, have started a GoFundMe campaign to help pay for Zoom's medical treatment; the page went up yesterday, and as of this writing has raised $12,250 of its $50,000 goal.
"In the music community, we all take turns helping each other and have since the beginning. Punk rock and benefits always went hand in hand," the campaign page states. "Donating a few bucks will help take away some of [Billy's] financial stress and worry. It's the punk rock thing to do."

You can donate to the "Help Billy Zoom Kick Cancer's Butt" campaign here.