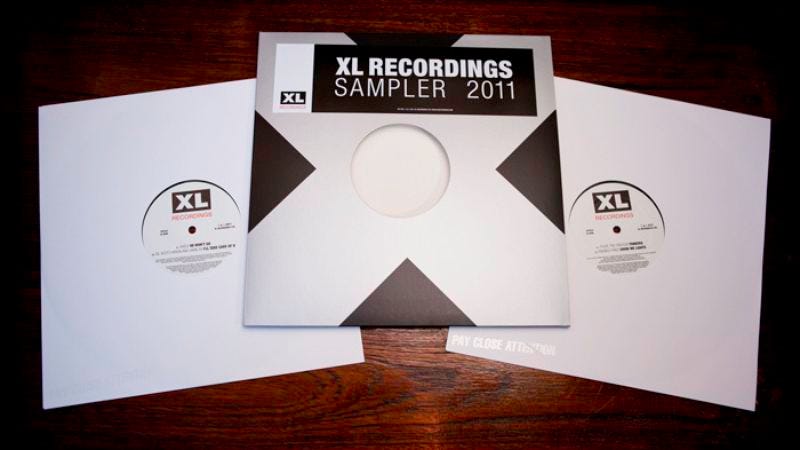 In this age of digital impermanence, there's something especially comforting about vinyl—and as always, vinyl automatically conveys that you take music far more seriously than other people, and thus your opinions on it are more valuable. Now you can get a free slab of cred from XL Recordings, which is offering copies of its 2011 limited-edition double-12-inch vinyl sampler to the first 1000 people who send them their mailing address in an email. The collection contains a wildly random collection of XL artists and songs—it's almost definitely the only Tyler, The Creator/Friendly Fires split you'll ever see—and it's not available in stores, so if you want it, you should probably get on it. Track listing is below.

A1 Adele, "He Won't Go"
A2 Gil Scott-Heron & Jamie xx, "I'll Take Care Of You"
B1 Radiohead, "Supercollider"
C1 Tyler, The Creator, "Yonkers"
C2 Friendly Fires, "Show Me Lights"
D1 The Horrors, "Still Life"
D2 Jai Paul, "BTSTU (Edit)"