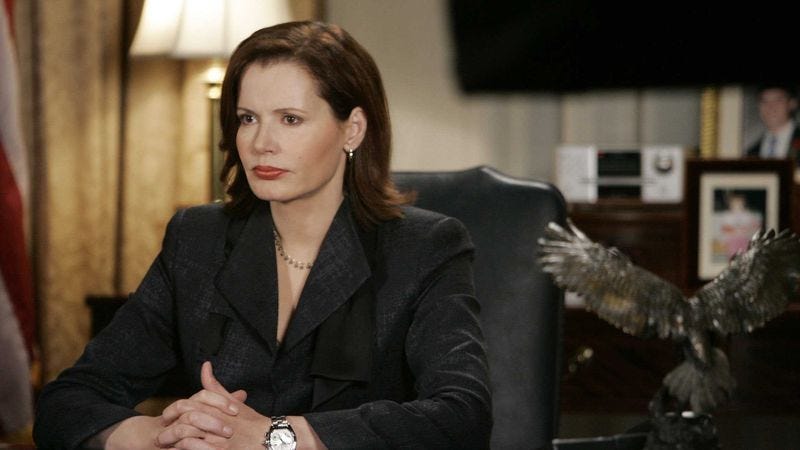 ABC announced this week that Geena Davis has been cast for "a major guest arc" on the network's long-running medical drama, Grey's Anatomy. Davis will, shockingly, be playing "a surgeon at the hospital," dashing hopes that this might finally be the crossover between Grey's Anatomy and ABC's other 2005-premiering female-lead drama, Commander-In-Chief, that America has been waiting nearly a decade to enjoy. Sure, it's technically possible that Davis' character from that show, President Mackenzie Allen, became a surgeon in the intervening years. But sadly, the facts here don't seem to bear that scenario out.
"Do I call you President Doctor, or Doctor President?!" Meredith Grey won't demand, tears in her eyes. And Presi-doc Geena Davis won't lean down and whisper in her ear, all while giving that million-watt Geena Davis smile to the cameras, "There's no crying in surgery." A missed opportunity, to be sure.
Grey's Anatomy returns for its eleventh season in September.