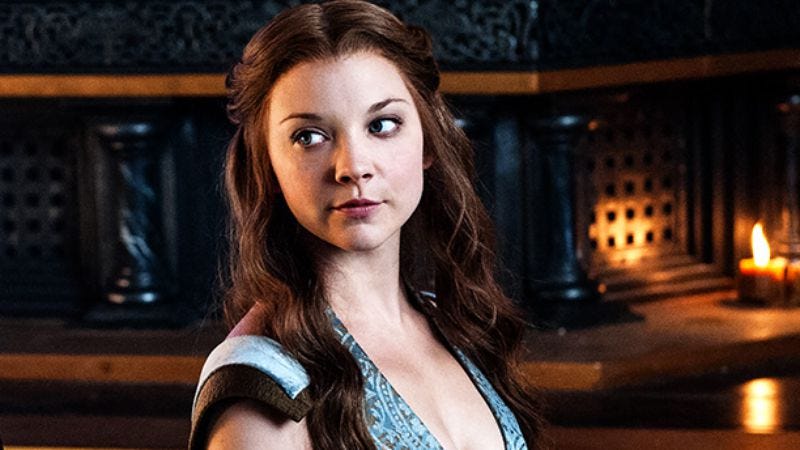 Natalie Dormer—best known as the ambitious would-be queen Margaery Tyrell on Game Of Thrones, and beheaded ex-queen Anne Boleyn on The Tudors—has joined the cast of Mockingjay, the third installment in the Hunger Games trilogy. (Third and fourth, actually, as the book is being adapted as two films, according to the laws of adapting popular young-adult series for the screen.)

Dormer will play Cressida, a propagandist who follows Jennifer Lawrence's Katniss with a camera crew as Katniss becomes a not-entirely-willing symbol of political upheaval. As far as we can tell, this is essential to the plot mostly because cameras were on Katniss in the first two books, and—despite the radically different setting and plot of the third—Suzanne Collins sought to shoehorn in familiar elements, whatever the cost.

In the meantime, Dormer returns to Thrones next season, only to see her character be brutally murdered alongside every other lead character, supporting character, minor character, extra, gaffer, best boy, and caterer. Sorry, spoiler alert.