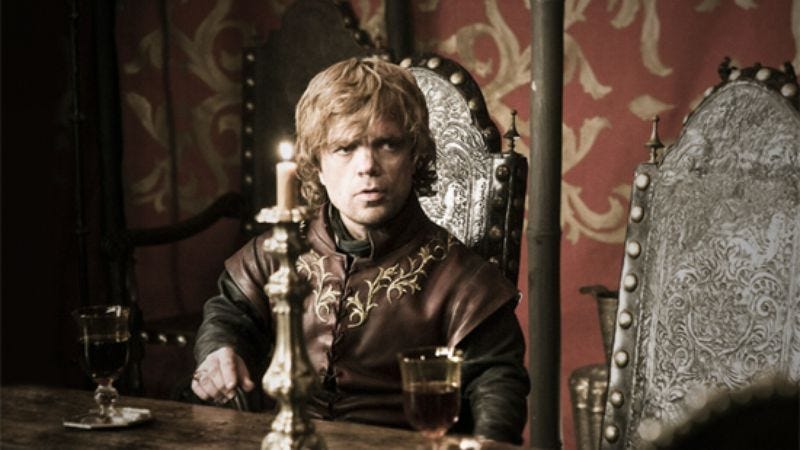 Saturday was the Creative Arts Emmys, which celebrates television as a collaborative art requiring the input of thousands of unsung people by quarantining them at an untelevised ceremony far away from all the celebrities. Not surprisingly, most of the awards went to the impressively realized fantasy world behind the boobs on Game Of Thrones, which cleaned up in categories devoted to visual effects, makeup, art direction (an award it shared with Boardwalk Empire), sound, and most resourceful use of George W. Bush heads.
The multiple nods for Thrones and Boardwalk helped make HBO the big winner of the night, though Saturday Night Live was surprisingly close behind. (Who knew that the hairstyling for the Zooey Deschanel episode was Emmy-worthy?) Ditto Frozen Planet, Great Expectations, Hatfields And McCoys, Downton Abbey, and Homeland. Also, Two And A Half Men won two Emmys. One of them was for cinematography. All your criticisms are invalidated.
Also of note: The Daily Show won best writing for a variety series. Undercover Boss is Emmy's favorite reality series. Guest acting awards went to Jeremy Davies (Justified), Martha Plimpton (The Good Wife) and Jimmy Fallon for his Saturday Night Live hosting gig. And Childrens Hospital is now "the Emmy-winning Childrens Hospital," having bested webisodes from Parks And Recreation, 30 Rock et al. to claim the outstanding live-action short-form award. Please refer to it as such from now on.
A complete list of winners is here.