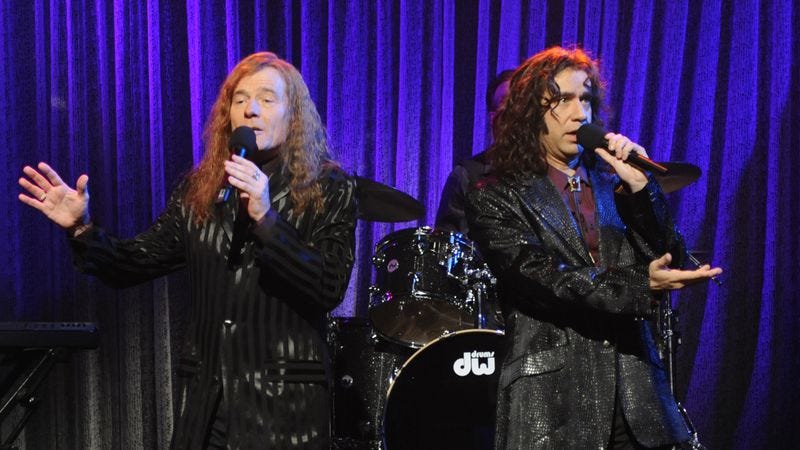 Earlier this month, Drag City released a split 7-inch featuring two songs by Fred Armisen's fake bands. The Blue Jean Committee/The Fingerlings split contained both "Massachusetts Afternoon" and "Embrace Me," and was ostensibly the launch of the label's "Hometown Heroes" series, which it says celebrates "the regional music stars of decades past and local one-hit wonders," but everyone knows is really just a way for Armisen to put out weird records.
And thus, more weird records are coming. On March 18, the label is releasing another 7-inch featuring Minneapolis' The Bjelland Brothers playing "Sparkling Apple Juice" and New York City's Taste Of New York taking on "Can We Stay With You." While the former was played by Bryan Cranston and Armisen on SNL and is described as a family singing group from the late '70s that "continue[s] to perform live throughout Wisconsin and Minnesota to this day," the latter "formed (vaguely) in 2009" "as a loose, communal noise project in a three story semi-abandoned building on Avenue C." Known for their songs about "broken glass, cracked concrete, and rats," Taste Of New York also occasionally played shows that were so poorly organized that none of the band members even bothered to show up.
The 7-inch split is available for pre-order via Drag City's site right now.