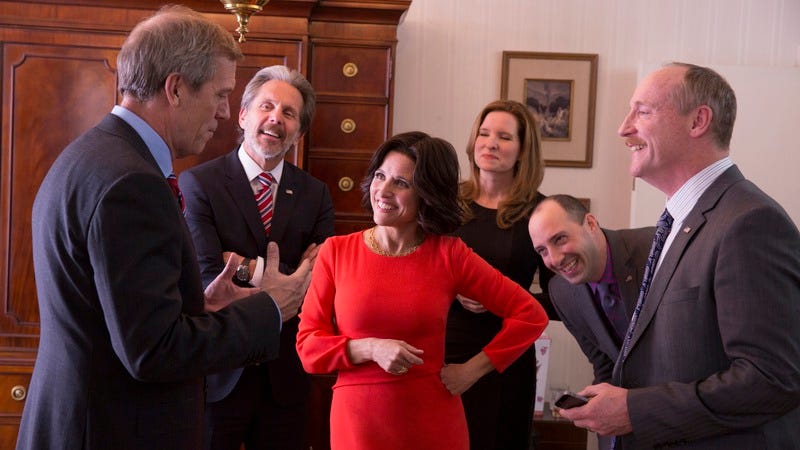 With its fourth season landing on iTunes, Amazon, and so on today, it's high time for everyone to check out Veep—or re-check it out, if you've already been exposed to its hilarious inanity. The most recent season of the show, which just landed a whole bunch of Emmy nominations, found Julia Louis-Dreyfus' Selina Meyer suddenly thrust into the role of president, and though she proved to be just as unpopular there as she was as vice president, all the bumbling political intrigue and banal action proved excessively entertaining.
As one might expect, not everything that Louis-Dreyfus and company filmed made it into the show, and a good portion of that deleted material has made it onto today's Digital HD release. Below, The A.V. Club has the exclusive premiere of one of those scenes, a 75-second clip that finds Meyer both dealing with intense issues of policy and facing down Dan Bakkedahl's cruel and crass Senator Roger Furlong.
Veep Season 4 is available now on Digital HD.