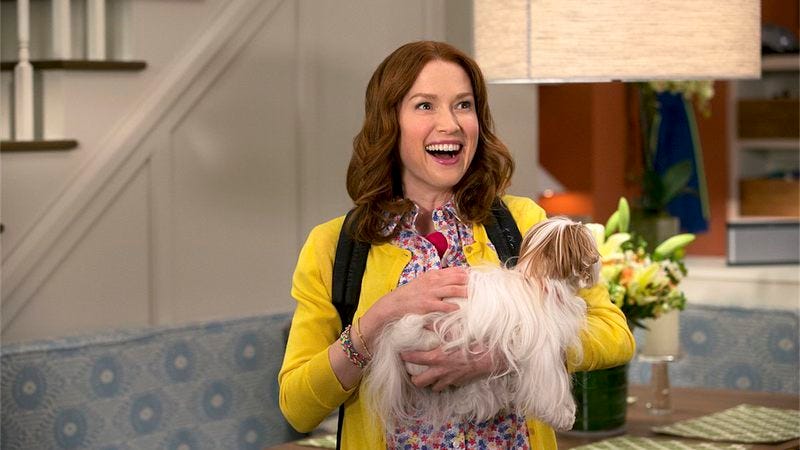 Another week, another addition to the lineup of the second annual 26th Annual Comedy Festival, brought to you by The A.V. Club and our brothers and sisters at The Onion. Today we're pleased to announce Ellie Kemper And Friends, who will perform on Friday, May 29 and Saturday, May 30 at Second City's Up Comedy Club—four shows total! And due to popular demand, there will be a second John Mulaney show at the Chicago Theatre on Saturday, May 30 at 10:30 p.m.—the early show is now completely sold out. Get tickets for Ellie Kemper right here, and for the second John Mulaney show right here. Both are on sale now!
These shows are in addition to the killer lineup already announced, including last week's addition—SNL's Vanessa Bayer, who will perform Friday, May 29 at Thalia Hall. Tickets for that one: right here.
Also, in case you missed all of these damn announcements, we've got two UHF screenings with Weird Al in attendance. We've got a screening of Cabin Boy with a post-show interview with writer-director Adam Resnick. We've got an afternoon in conversation with writers from The Simpsons and The Onion! We've got headlining stand-up shows from Kyle Kinane, Eric Andre, and Joe Mande. We've got Seven Minutes In Purgatory, The Katydids, and a locals-only stand-up showcase. AND we've got a week's worth of secret-ish aftershows at Chicago's new Virgin Hotel, details of which will be announced later… or will they? Find everything you need to know at the 26Comedy website.