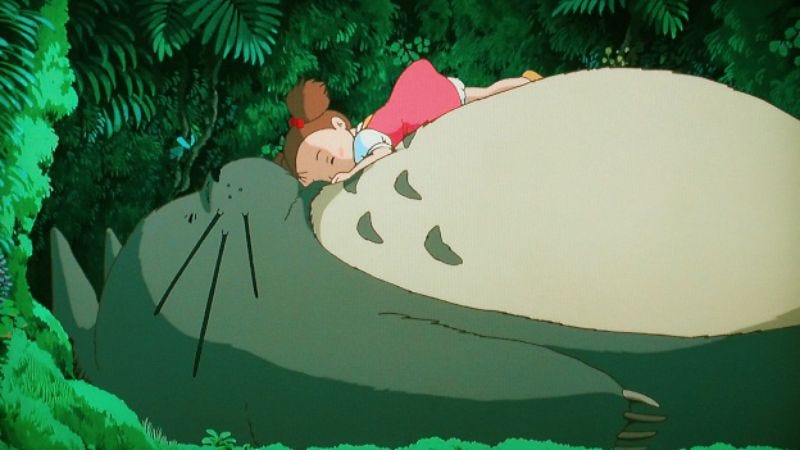 According to Nerdist, Disney has announced plans to release a comprehensive collection of Hayao Miyazaki's work as a Blu-ray set later this year. In addition to co-founding Studio Ghibli, the beloved Japanese animator produced some of the most critically acclaimed animated films of all time during the four decades he spent working in animation. (Although he officially retired a few years ago, Miyazaki recently announced he's working on a computer animated short.)
This box set, however, will commemorate his hand-animated oeuvre, including his eleven feature films: Lupin The Third: The Castle Of Cagliostro, Nausicaä Of The Valley Of The Wind, Castle In The Sky, My Neighbor Totoro, Kiki's Delivery Service, Porco Rosso, Princess Mononoke, Spirited Away, Howl's Moving Castle, Ponyo, and The Wind Rises.
The set also includes bonus features, like a 1972 television pilot called Yuki No Taiyo (Yuki's Sun) that was directed and animated by Miyazaki. There will also be several episodes of the anime series Akado Suzunosuk (Little Samurai), which he storyboarded. Other bonus features include a full version of Miyazaki's retirement press conference and a book called The Great Dichotomy: Looking At The Works Of Hayao Miyazaki, which explores the director's themes and techniques and features some of his notes and creative proposals for each film.
The Blu-ray set will be released exclusively on Amazon on November 17, 2015.