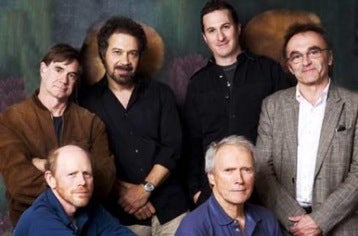 Not to be outdone by any stupid writers, the Directors Guild Of America announced their nominees for "Outstanding Directorial Achievement in Feature Film for 2008" today. Drumroll, please:

Danny Boyle, Slumdog Millionaire
David Fincher, The Curious Case Of Benjamin Button
Ron Howard, Frost/Nixon
Christopher Nolan, The Dark Knight
Gus Van Sant, Milk

The DGA website goes on to point out that only six times in the 60-year history of the award has the winner of the DGA's top prize failed to go to win the Academy Award. The winner of the 61st DGA Award will be announced at a special dinner on January 31st. You are probably not invited.