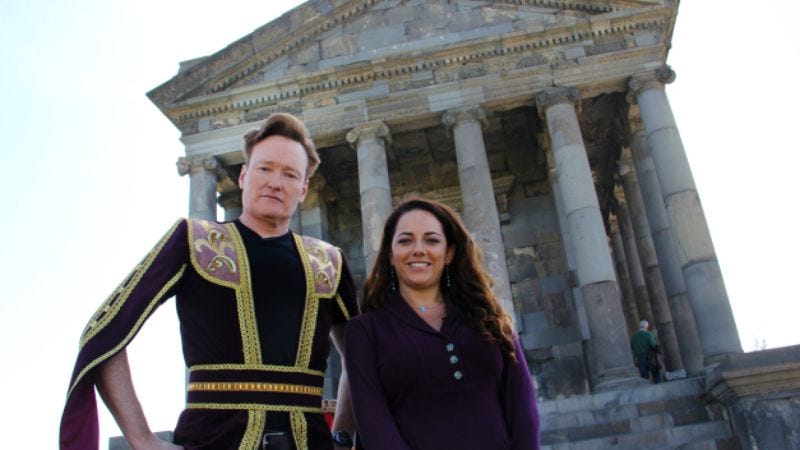 Conan O'Brien has taken his show on the road (again) to become the first U.S. late-night host to film in a mostly-isolated country (again). TBS announced Monday that O'Brien is currently filming his talk show in Armenia for an episode that will air on November 10. In a press release, the world's most accommodating boss said he was inspired to make the trip by his longtime assistant, Sona Movsesian, who is of Armenian descent.
"I think it's every boss's responsibility to take their assistant back to their ancestral land. That's why I'm going to make sure my next assistant was born in a five-star resort in Tuscany."
Variety reports the Armenian trip is one of a few planned for this year; TBS execs at the network's May upfront indicated that Conan viewers could expect to see the host in various locales this year. The host's unscripted, fish-out-of-water model served him well on the Cuba episode, which nabbed nearly two million viewers. O'Brien showed plenty of deference on his previous trip abroad, which will probably be important while filming in a country that just observed the centennial of its 1915 genocide.