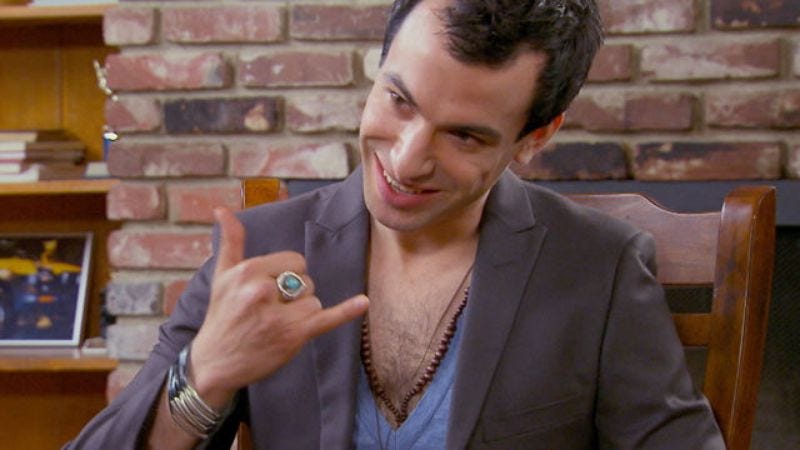 Time to open a business and deliberately sabotage it in hopes of sending up a Fielder signal, because according to The Hollywood Reporter Comedy Central has renewed Nathan For You for a fourth season. The renewal comes in advance of the show's season three finale, which airs tonight at 10 PM.
In a casually masterful display of his skill at setting up an awkward joke, co-creator and star Nathan Fielder says of the renewal, "I couldn't be more excited to continue my non-sexual relationship with Viacom." To which Comedy Central original programming president Kent Alterman—with Fielder, presumably, standing just a little bit too close to him on the dais—replies, "Nathan showed such professionalism transitioning our relationship into a platonic one last season, he deserves another."
And while there's no word yet on when the next season will air, The A.V. Club would like to just put it out there that maybe the fourth season of Nathan For You should be the one where he finally gets a co-host, and we totally have Bonney Teti's contact information should Comedy Central want it.