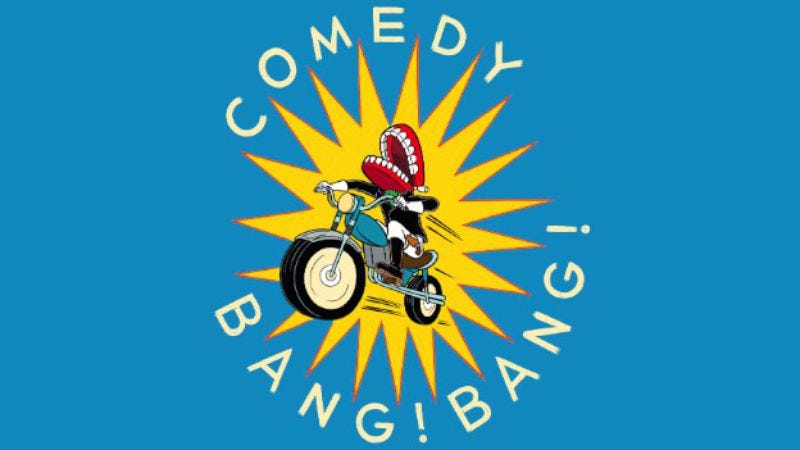 Rejoice, fans of Scott Aukerman, Reggie Watts, and weird taxidermy: IFC has renewed Comedy Bang! Bang! for a third season. The show will get another 20 half-hour episodes spread out over two, 10-episode installments, just like the second (and current) season. As Aukerman says in an IFC press release, "The best things come in threes," going on to liken the third season of CBB both to the Hobbit movies and celebrity deaths.
The second half of the show's second season kicks off this Friday, Oct. 18 with guest Rainn Wilson. Other upcoming guests include Pee-wee Herman, Jim Gaffigan, Jason Schwartzman, and Zach Galifianakis.
The third season of Comedy Bang! Bang! will air in 2014.