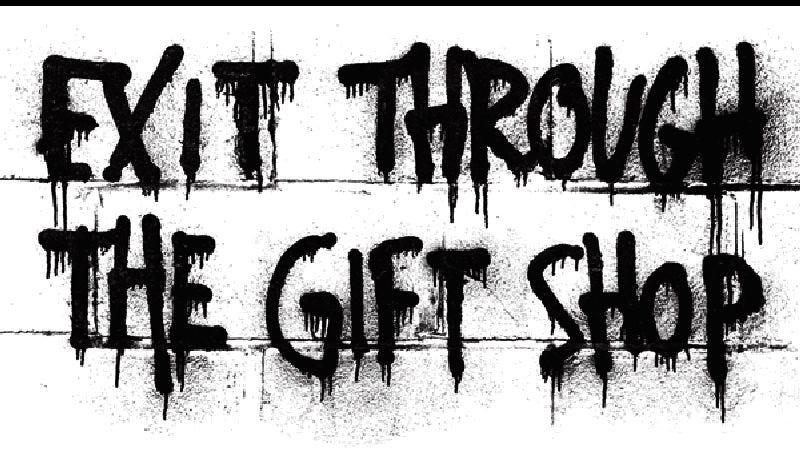 Hey friends. We'd like to invite you to a free screening of one of this year's best movies, Exit Through The Gift Shop, hosted by us. Film Editor Scott Tobias will introduce the film, which is sort of a documentary about street artist Banksy, and he might even host a brief discussion afterward. This evening screening is open only to A.V. Club readers, so you'll be in fantastic company. Seating is limited, of course. Here are the details:
Wednesday, December 8, AMC River East 21 in lovely downtown Chicago

To RSVP, send an e-mail here, and specify whether you need one or two admissions. PLEASE E-MAIL ONLY IF YOU'RE REASONABLY SURE YOU CAN COME. Sending this e-mail does not guarantee admission: You'll receive a confirmation e-mail if you're one of the lucky ones by Friday of this week. Thanks to Oscilloscope for putting this together. They'd like you to know that Exit Through The Gift Shop will also be available on DVD on December 14.