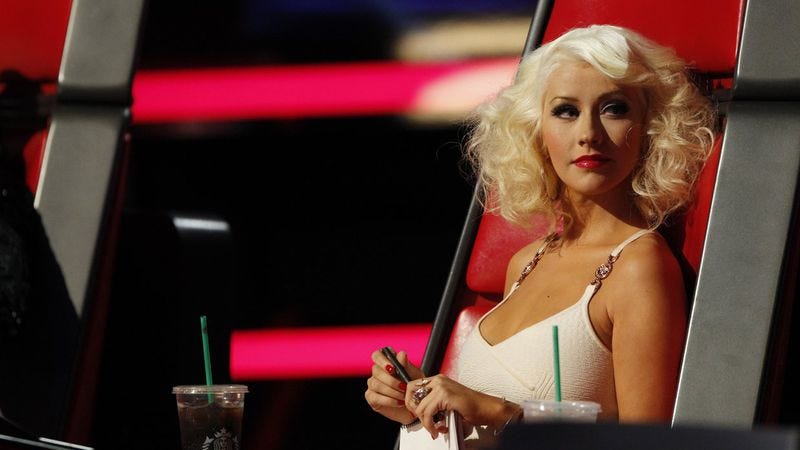 Having hit on the shocking ratings-making formula of "Popular music + game celebrities= instant hit" with the energetic spectacle of Jimmy Fallon's Lip Sync Battle, Spike TV is taking another run at fame-backed musical success. The network—which recently dropped its old branding as the place where bros of all stripes could go to watch other men punch and fart in favor of something a touch more inclusive—is teaming up with The Voice star Christina Aguilera for a new musical game show called Tracks.
The new series will offer contestants musical quandaries that are a little more skill-based (if not necessarily more difficult) than Lip Sync quandaries like "Channing or JGL?": Players will be given one track of a song—that is, the guitar part, the drums, etc.—and asked to identify the whole. The show is currently being planned as a half-hour special to gauge interest for a pickup to series, and will feature a steady stream of popular musicians showing up to play both their own songs, and those of others, to try to fool contestants. In other words: we should probably start bracing ourselves for the inevitable Dave Grohl cameo right now.
Aguilera will executive produce the show, but won't be hosting; that role will be announced at a later date.