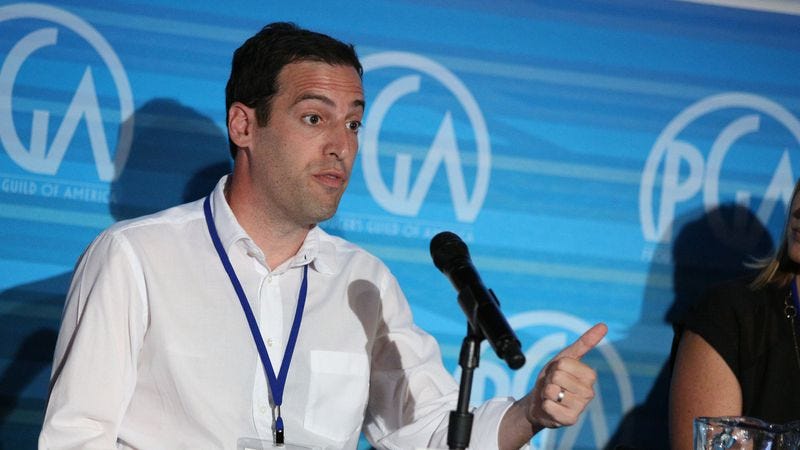 At this point, there are so many TV shows about murder that an anti-murder backlash has to be on the horizon. It's just a matter of time before people start crying out for scripted drama shows inspired by real-life arsons or gripping documentary shows that take a deep dive into really interesting tax evasion mysteries. For now, though, murder is still the hottest game in town, and CBS has just ordered a new unscripted true-crime anthology that comes from Emmy-winning 48 Hours and Extreme Makeover: Home Edition producer Tom Forman.

The series—which will be more Making A Murderer than American Crime Story—doesn't have a name yet, but it has locked in which famous crime will be the focus of its first season: the JonBenet Ramsey murder case. This comes from The Hollywood Reporter, and just in case you were under the impression that TV executives have souls, the article suggests that the series could tie into the 20th anniversary of Ramsey's death and premiere as early as this fall.
For anyone who missed the '90s, JonBenet Ramsey was a six-year-old beauty pageant contestant who was found dead in the basement of her family's home after being missing for eight hours. Her parents were the initial suspects, because even back then people had seen murder shows, but they've been fully cleared in the years since. Ramsey's murder is still unsolved, but this new show will "re-unite the original investigators" and introduce "new experts" who will help to re-examine the evidence from the case. Subsequent seasons of this untitled murder show will investigate other murders, or if people get sick of that, maybe it'll do really interesting tax evasion mysteries instead.