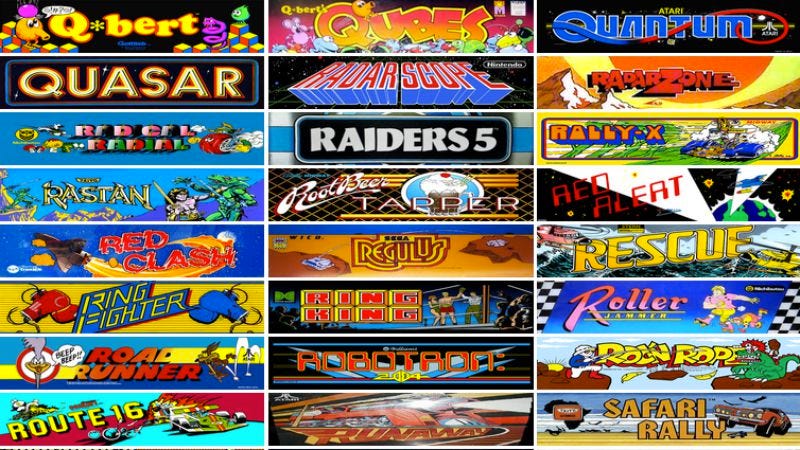 The Internet Archive, a wonderfully obsessive nonprofit located in San Francisco, is best known for its massive collection of educational and ephemeral films. But it has another, more sinister agenda: It's not only out to destroy the burgeoning arcade-bar industry, but also what little social life you may have left.
It's doing this by launching the Internet Arcade, a collection of 900 arcade games from the '70s to the '90s playable right in your Internet browser. The collection includes classics like Galaga, Street Fighter II, and your various Pac-Man spinoffs as well as more obscure games, and while there are some gameplay issues that still need to be worked out, seriously it's 900 arcade games for free. (While we were disappointed that the X-Men arcade game is not included, we are hoping to perfect our Tapper skills.)
For those whose gaming memories are of the at-home variety, the Internet Archive also has a Console Living Room with hundreds of games for Atari 2600, Sega Genesis, and 19 other consoles (but not Nintendo, sadly), also free and playable in your Internet browser. Better take a shower and throw a Tombstone in the oven now, because later you're definitely going to forget.
[via Mashable]