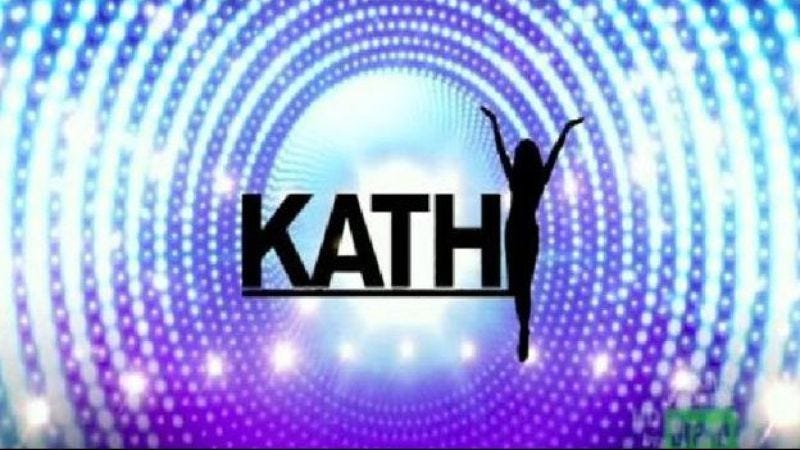 Bravo has cancelled Kathy Griffin's late-night talk show, Kathy. The comedian confirmed the rumors Friday night during a show at Cincinnati's Taft Theatre, saying that she thinks it "predict[s] the demise of" the network.
Kathy debuted in 2012 and never really found a solid format or viewership despite its parade of totally campy, gay-friendly guests. The last episode aired March 28, featured both a live gay wedding and guests Kristin Chenoweth, Josh Groban, and Eva Longoria, and drew only about 500,000 total viewers. Twenty-four episodes of the show in total aired over two seasons.
Griffin's comedy specials will still air on the network, including one she's taping next week that should run this summer. She also just shot a talk-show pilot for CNN last month, which she co-hosts with her New Year's Eve compatriot and friend, Anderson Cooper.