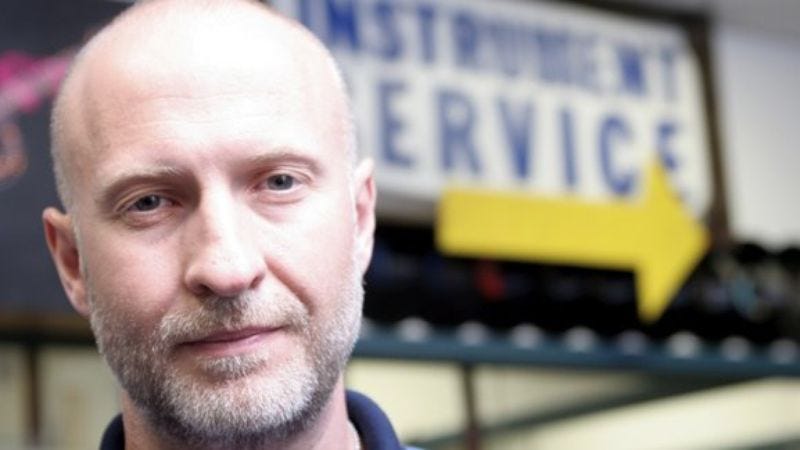 Bob Mould earned the "seminal" label early on, as frontman for legendary Minneapolis punks Hüsker Dü. But the legend's latest album, Life And Times, comes closer to the jangly, Big Star-inflected jams of another old project, the early-'90s alt-rock act Sugar. Following Mould's rock renaissance that began with 2005's Body Of Song, the new album positively romps, and it might even reach a new audience that's unfamiliar with his earlier work. To that end, Mould recorded a Daytrotter session a couple of months ago, an honor usually reserved for indie-minded acts like Deerhunter and Of Montreal.
Which is to say that grown-up crust-punks, fans of Mould's electronica-tinged solo work, and folks who just enjoy good mid-tempo songcraft can all rejoice when Mould and band embark on a small tour this fall:
10/7 Boston, MA @ Paradise
10/8 New York, NY @ Irving Plaza
10/10 Washington, DC @ 9:30 Club
10/12 Chicago, IL @ Metro
10/13 Minneapolis, MN @ First Ave.
10/15 Seattle, WA @ Neumos
10/16 Portland, OR @ Doug Fir
10/19 Los Angeles, CA @ Troubadour
10/20 San Diego, CA @ Belly Up
Watch those drunken requests for tracks off of Zen Arcade, though—he'll play what he wants, when he wants.