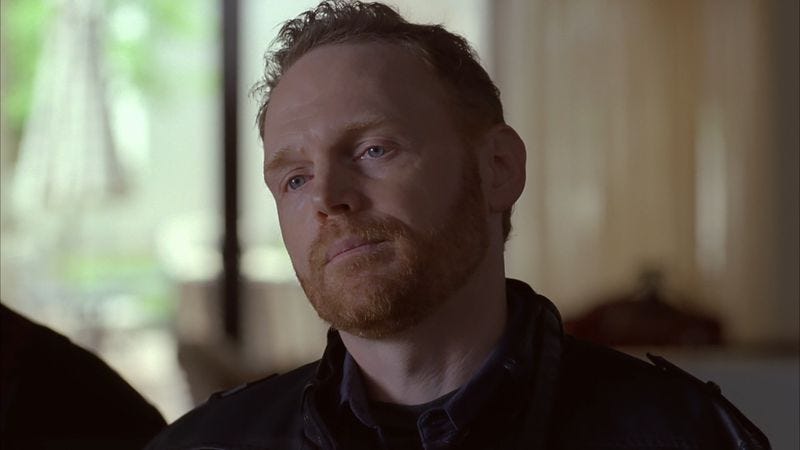 Comedian and podcaster Bill Burr will be starring in a new pilot for FX, produced by the team behind It's Always Sunny In Philadelphia. The show, titled Pariah, will feature Burr as a TV host who's exiled from show business after an on-air meltdown, a.k.a. the way Bill Burr talks 90 percent of the time. The pilot will be written by Sunny writers John and Dave Chernin, and directed by co-creator and star Rob McElhenney, whose RCG Productions is also set to produce.
For TV audiences, stand-up veteran Burr is probably most recognizable as Kuby, Saul Goodman's con-artist henchman from the latter seasons of Breaking Bad, whose bumbling partnership with Lavell Crawford's Huell provided a few brief respites of comic relief from the show's increasingly bleak drive toward conclusion. Burr has also lent his fast-talking delivery and gift for rapidly rising anger to performances in films, including Paul Feig's cop comedy The Heat, and the Steve Carell/Tina Fey vehicle Date Night.
Pariah will be RCG's third series for FX, after It's Always Sunny and Unsupervised, a short-lived animated collaboration with Archer creator Adam Reed's Floyd County Productions.