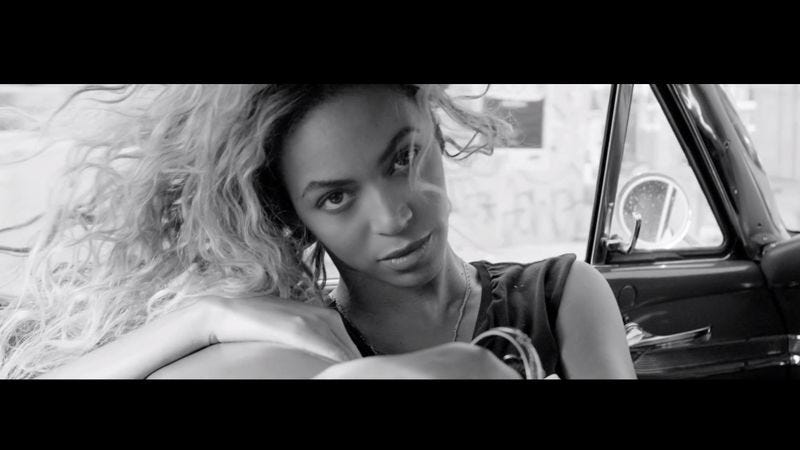 In a new video that sometimes feels like a non-ironic version of this James Franco short, Beyoncé explains what it's like to be Beyoncé to those who will never be Beyoncé. "When you're famous no one looks at you like you're a human anymore," the singer narrates over glamorous black and white footage of herself (you know, like most normal humans do). Also: Bodies are beautiful, her marriage is doing well, and she is both a feminist and a humanist.
Titled "Yours And Mine," the almost 12-minute video marks the one-year anniversary of Beyoncé's surprise video album release. And while she doesn't spend much time talking about her music (other than to say it's both her escape and her job) she does sing the praises of married life, open up about how a friend's death changed her perspective, and admit she used to be a people-pleaser but is now no longer afraid of conflict.
While Jay Z, Blue Ivy, and Solange all make brief cameos, the video mostly keeps it focus on Queen Bey. It's all very strange, very beautiful, and very Beyoncé.