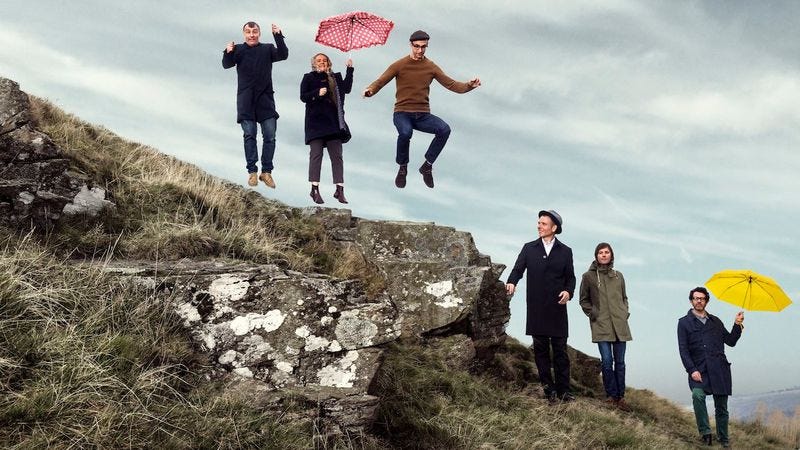 Twitter's good for all sorts of things, from important awareness-raising to, as Belle & Sebastian frontman Stuart Murdoch is finding out today, creating great runs of music-based puns.
This morning, Murdoch tweeted the following:
The internet being the internet, he quickly became inundated with a number of other hilarious suggestions, most of which deserve appreciative groans, at the very least. Our favorites are below, but please feel free to contribute more in the comments.
@nee_massey Love Handles Will Tear Us Apart

— Jim C (@_jimconnolly) April 4, 2016

@nee_massey Flabba Flabba Hey!

— Simon Dasher (@theParkinglot) April 4, 2016