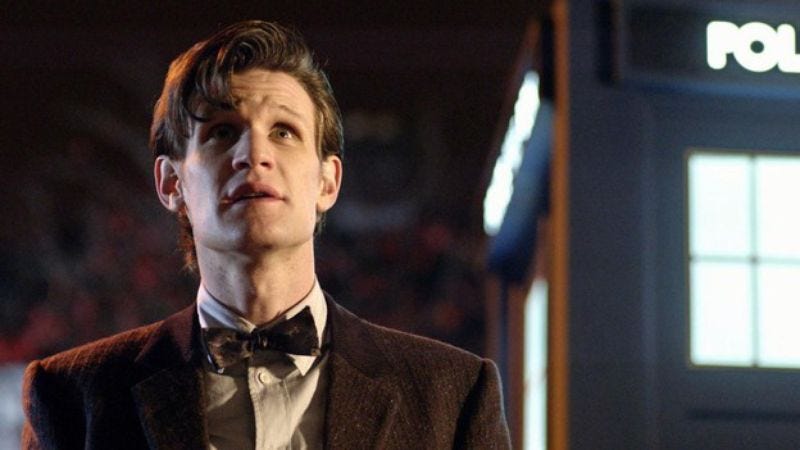 Once in a great while, the world's citizens are privileged to experience a television event so extraordinary, it becomes part of our shared heritage. In 1969, man walked on the moon. In 1971, man walked on the moon again. Then, for a long time, nothing happened. Until this Sunday.

At 7pm UK time (2pm EDT, 11am PDT), the BBC plans to trigger a worldwide nerdgasm of catastrophic proportions when it announces the identity of the twelfth actor to play Doctor Who.

Outgoing Doctor Matt Smith and showrunner Steven Moffat will join host Zoe Ball to announce the long-awaited identity of Smith's replacement, rumored to be Russell Tovey, Ben Whishaw, Rupert Grint, Rory Kinnear, Idris Elba, Alexander Siddig, John Oliver, Chiwetel Ejiofor, Dame Maggie Smith, a computer-generated hologram of a young Tom Baker, Roger Daltrey (get it?), a reanimated Benny Hill zombie, the Royal Baby, and basically every single person in Britain except for Smith, Moffat and Ball. Also, possibly Smith, Moffat or Ball.

Tune in Sunday to find out, or just read the ten thousand Facebook posts and tweets your nerdy friends will subject you to in the coming weeks and months.