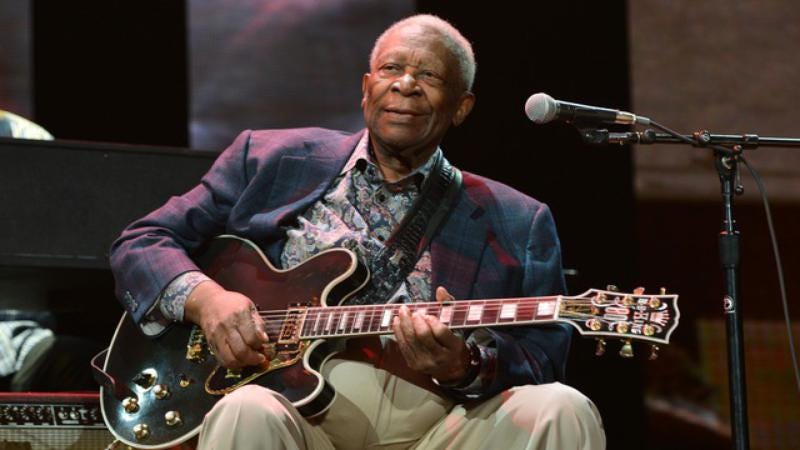 Following the death of blues legend B.B. King, two of his daughters claimed that the guitarist had been poisoned, which prompted a state investigation into his death. Autopsy results are back, and the coroner has determined that King was not poisoned, but died of existing complications, according to The Hollywood Reporter.
King's daughters, Karen Williams and Patty King, alleged that that King's business manager LaVerne Toney and his personal assistant Myron Johnson blocked access to their father, and that they administered unknown substances to King when he was in the hospital suffering from Alzheimer's disease, heart problems, and diabetes-related complications. And when somebody claims that the greatest blues guitarist of all time was murdered, you do your due diligence and check it out.
But now that Clark County Coroner John Fudenberg has determined that King's death was caused by diabetes-triggered mini-strokes known as "multi-infarct dementia," police have officially closed their investigation into the matter. Fudenberg was dismissive of even the need to confirm the cause of death, saying "Considering the information available to any clinical physician at the time, multi-infarct dementia was a reasonable conclusion to reach."
These disproven allegations of foul play seem to be part of a larger battle over King's estate, as The Daily Mail reports; Toney has had power of attorney over King's business affairs, and is named in his will as executor and beneficiary. The estate is reported to be valued at between $5 million and $10 million.