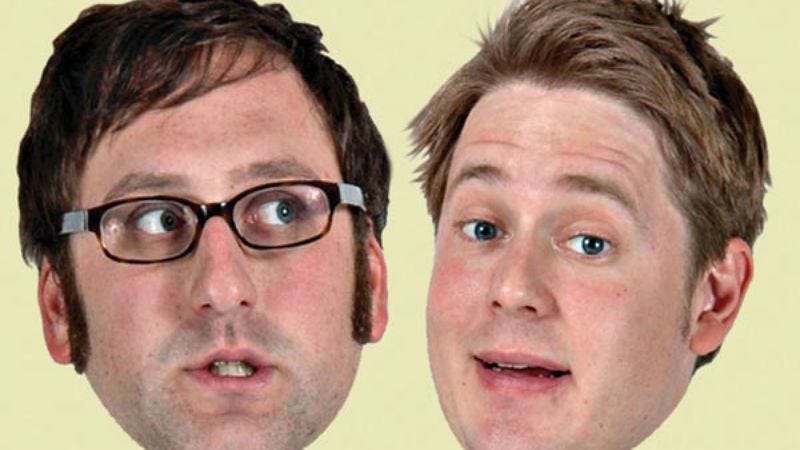 In heated, erotic anticipation of the fifth (and final?) season of Tim & Eric Awesome Show, Great Job!, we asked creators Tim Heidecker and Eric Wareheim to be our guest advice columnists for Valentine's Day. So here's the deal: E-mail us your burning questions about love, sex, romance, and related topics. (Don't just post them in the comments, they might get lost!) We'll pick the best, and Tim and Eric will answer them—some even with still photos or videos! We'll only be accepting questions until the middle of next week, so fire away or your pep-pep will be disappointed. Sexy video below.
I should mention: SEASON CINCO PREMIERES FEBRUARY 28.
Oh, I should also mention that we've done this in years past, with Sarah Silverman, Slug from Atmosphere, and Eugene Mirman.