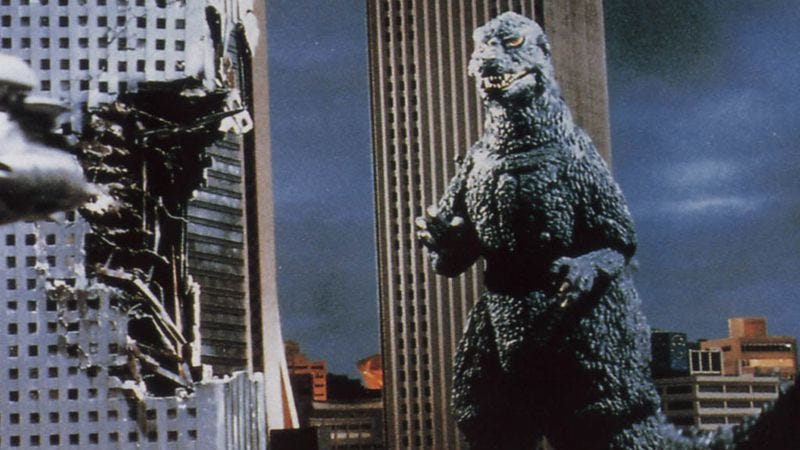 Presaging a far-off day when people on the Internet will quibble over whether Frank Darabont's script was better, before rejecting such petty arguments in the dawning of a new age of Aquarius, the former Walking Dead showrunner has been hired to rewrite Gareth Edwards' long-gestating Godzilla reboot. The move is just one of several shake-ups, with HitFix recently reporting that producers Dan Lin and Roy Lee have also been dropped from the project little more than a month before its intended March shooting start.
And of course, that looming deadline doesn't give Darabont a lot of time to punch up the script from Max Borenstein (which already got a rewrite assist from David S. Goyer). But obviously, Darabont can draw on his extensive work with genre and monster films (including The Blob, The Fly II, and several Stephen King adaptations), and he's shown that he's comfortable with bringing things long thought dead back to lumbering life with his work on Indiana Jones And The Kingdom Of The Crystal Skull. Unconfirmed yet presumed by us is that the new Godzilla will now be narrated by Morgan Freeman. ("I wish I could tell you that Godzilla fought the good fight, and Mothra let him be. I wish I could tell you that" etc.)
And now, as is de rigueur for all Godzilla articles, here is Puff Daddy's video for "Come With Me," a song about the unstoppable, surprisingly sensitive and thin-skinned giant lizard monster who has a lot of trust issues within us all.