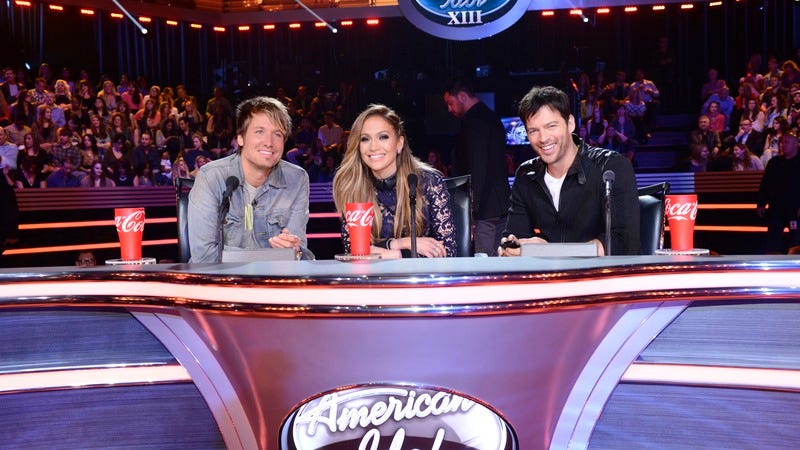 All you may need to get on Season 15 of American Idol is one good night at the karaoke bar: Variety reports that the forthcoming and final season of the show is offering hopefuls a digital entryway to the audition process.
Now, instead of heading to the Conference Center in El Paso, TX or wherever to stand in line with little to no chance of getting before the judges, auditioning is as simple as downloading an app and singing to the backing track of your choice. The app's community will then vote on the uploaded performances, so if you're good enough—or entertaining enough—you'll offered an audition based on your karaoke performance.
Eleven contestants will be selected to audition from the app, with one "last chance" audition winner placed directly in front of J. Lo, Keith Urban, and Harry Connick, Jr. (The other 10 have to work it in front of the producers first.) If this seems like a last-ditch bid for relevance, you're probably right: StarMaker Interactive, American Idol's digital partner for the contest, already worked with The Voice on a previous season of that show.