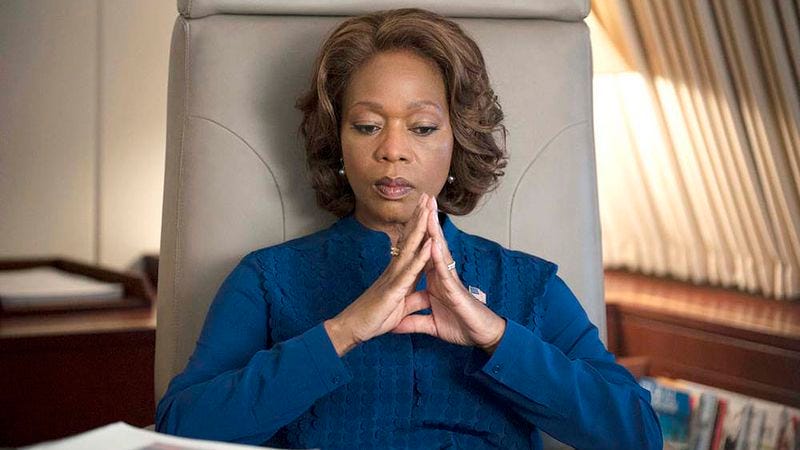 Alfre Woodard will soon be giving Mike Colter a run for his money on Netflix's Luke Cage series, but first she'll play a key role in breaking up the Avengers. Woodard has just been announced as part of the Captain America: Civil War ensemble, which is already expansive enough to (possibly) require up to three post-credits sequences. Marvel Entertainment shared the news of Woodard's casting in a press release promoting Civil War's Los Angeles premiere next month, which will also see Jim Rash (The Way, Way Back) pop up in some capacity.
Woodard's part in the fracas appears to have been revealed, as ScreenCrush cites sources who describe it as a "small, but pivotal" one. Woodard reportedly plays the mother of an American citizen who was killed during the climactic battle in Avengers: Age of Ultron. She assumes a role similar to that of Scoot McNairy in Batman V Superman: Dawn Of Justice, and not just to deface some Avengers monument. The grieving mother confronts Tony Stark, who agrees that this kind of collateral damage is unacceptable and backs the Sokovia Accords, which seek to regulate the Avengers and other "enhanced" individuals.
If this news is bears out, it will make for Woodard's third appearance in a Marvel property: Before joining the casts of Luke Cage and Captain America: Civil War, she played Dondi Reese, Queen Mother on BET's animated Black Panther series.