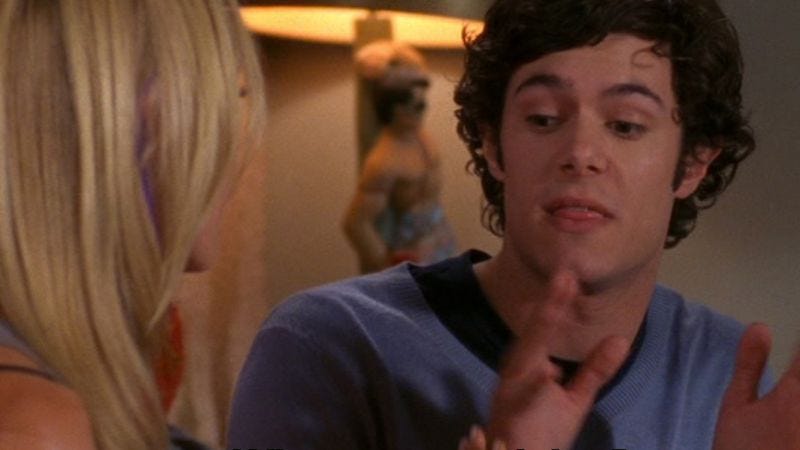 The Wrap reports that The O.C.'s Adam Brody will star in the incest drama series Billy And Billie. The upcoming DirecTV original series will follow a romantic relationship that grows between step-siblings Billy (Brody) and Billie (The Following's Lisa Joyce). Serving as writer, director, and executive producer for the drama is Neil LaBute, the award-winning writer-director of In The Company Of Men who's recently given the satellite provider two other original series, Full Circle and ten X ten.
While Billy And Billie will have components of a traditional romantic drama, the incestuous nature of the step-sibling's relationship is expected to figure prominently. "I can't wait to work on this new series with them as we continue to try and push the boundaries of what American television can and should be," said LaBute. Chris Long, DirecTV's SVP of Original Content and Production, expressed similar enthusiasm over the controversial nature of the project. "This is exactly the type of provocative and intriguing programming that [viewers] have come to expect."
Billy And Billie should satisfy the growing belief that—much like the sexual mores that keep smoking hot step-siblings from getting busy on the regular—these are taboo television subjects just begging to be torn down.