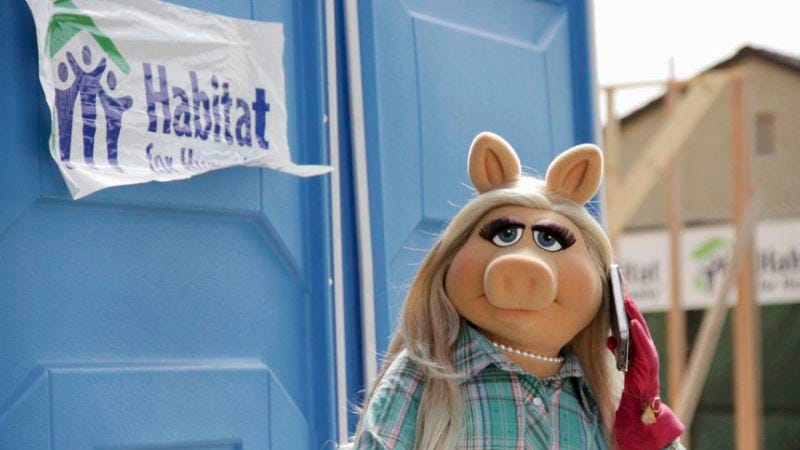 If you responded to ABC's recent, occasionally hard-hearted revival of The Muppets with a sort of disappointed shrug last year, you're not alone: network chief Paul Lee doesn't seem to know what to make of the felt-based showbiz satire, either. Talking at the network's panel today at the TCA press tour, Lee praised the marketing surrounding the series, but said, "The show itself didn't quite feel it had the joy and the laughter and the heart that it should have." Lee was optimistic, though, that new showrunner Kristin Newman (Galavant, That '70s Show) would be able to take the series in a more optimistic direction, as she replaces outgoing executive producer and co-creator Bob Kushell, saying that the five scripts he's seen for upcoming episodes were encouraging.
Lee was also frank about the problems with the network's Wicked City, which died with a quickness after a mere three episodes of glossy, well-soundtracked violence. He was far more positive, though, about freshman thriller Quantico, calling lead Priyanka Chopra "a quintessential ABC star" and citing the show's consistently increasing rankings.
Looking at the network's roster of older shows, meanwhile, Lee was similarly cheerful. Both Castle—a show which is still on TV, as your mom well knows—and Nashville are expected to continue at the network; the former show recently made its way through some apparently dicey contract negotiations with stars Nathan Fillion and Stana Katic, and is now prepared to continue, Walking Dead-esque, until it can plumb the depths of every possible banter-based murder investigation in the history of crime. Nashville, meanwhile—which suffered interruptions this year thanks to health problems plaguing star Hayden Panettiere—is also expected to continue; Lee told reporters, "We don't have any plans to end it" after the conclusion of its fourth season later this year.