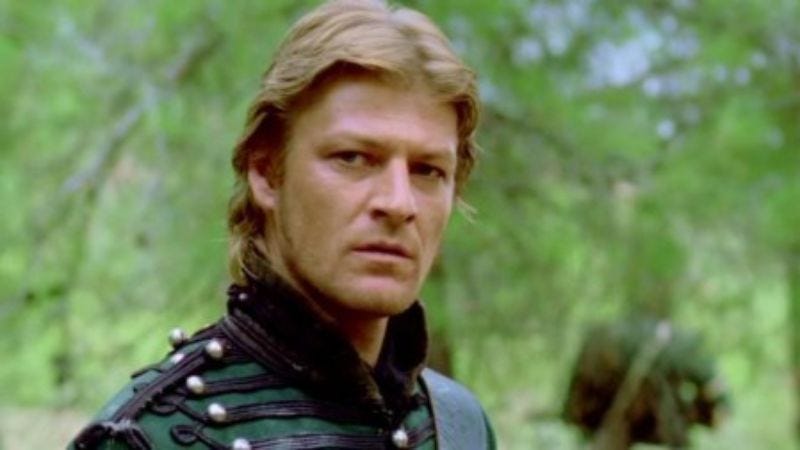 Variety reports that Sean Bean's Frankenstein project—no, not the one in which he gathers various limbs and organs from the dead bodies of all the characters he's played to assemble one impervious to death—has just been acquired by A&E. The Frankenstein Chronicles, from executive producers Frank Doelger (Game Of Thrones, Rome) and Tracey Scoffield (Muhammad Ali's Greatest Fight, Dirty Pretty Things), is a crime drama that was originally commissioned by ITV, the British network that gave Bean one of his few last-man-standing characters, Richard Sharpe of the Sharpe series.
Bean stars in The Frankenstein Chronicles as Inspector John Marlott, a man who "doesn't know the meaning of fear." The miniseries is set in London in the 1820s where, after leading a successful operation to take down a ring of opium smugglers in London, Marlott discovers a "crude assembly of body parts arranged in a grotesque parody of a human form." The inspector tries to go back to his police work, but can't shake the memory of the mini-Frankenstein's monster he found, so he sets about tracking down the person(s) responsible. Marlott's investigation will lead him through "an underworld of prostitution, drug smuggling, bodysnatching and murder for profit."
Although A&E hasn't announced when it will air the series, its executive VP of programming, Elaine Frontain Bryant, said that the show's ability to "uniquely merge[s] classic elements from both the crime and horror genres…pairs perfectly with A&E's growing scripted slate." A&E's scripted offerings currently include Bates Motel and the upcoming demon-child series Damien, from former The Walking Dead showrunner Glen Mazzara, which means a show about a serial killer and a little monster should fit in nicely.